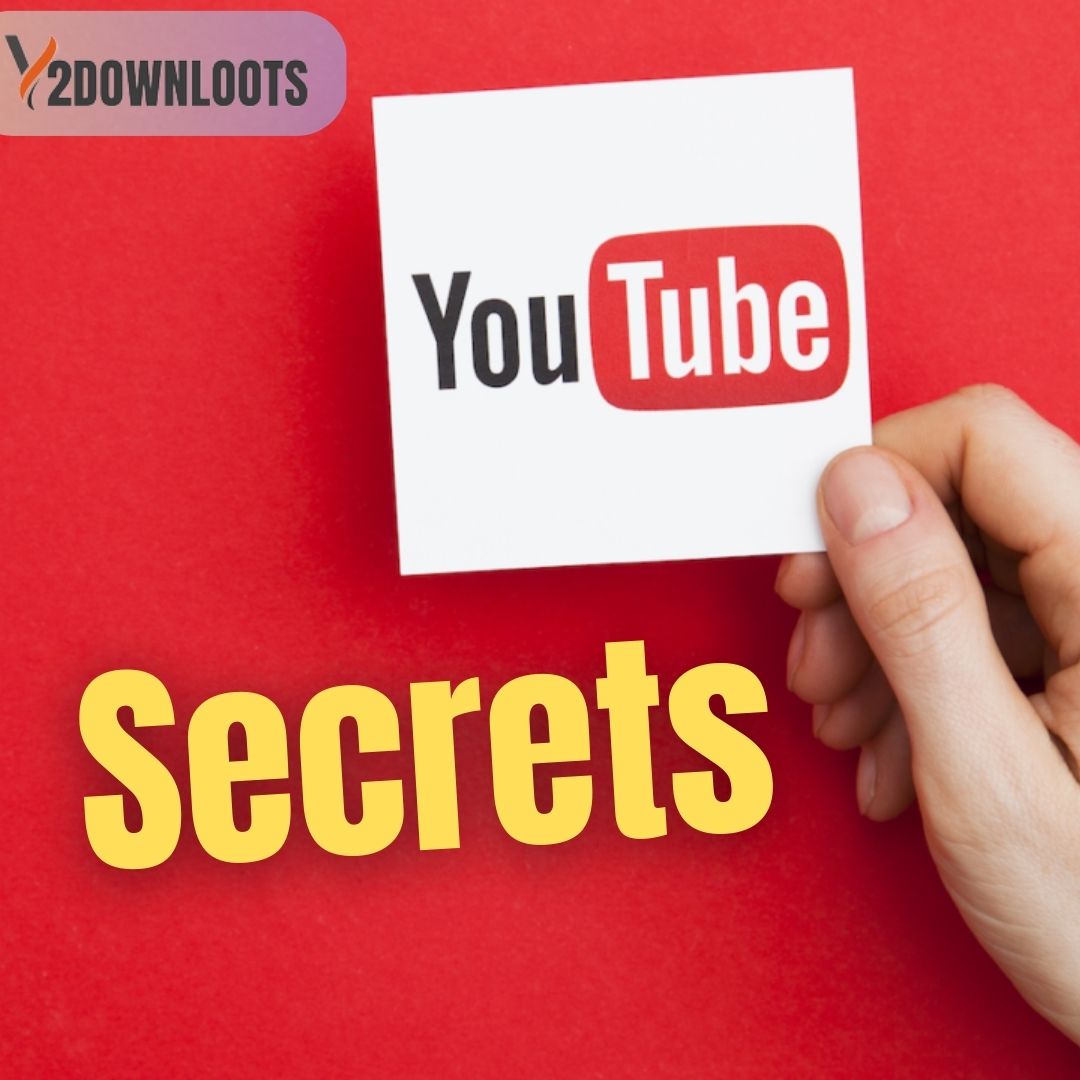 March 31, 2023
What you didn't know about YouTube?
Welcome to my top 40 secrets about YouTube that you probably didn't know. From the bizarre way it started to the unexpected things people search for, to the cool tricks you can do on the platform, this article covers it all.
Did you know that the site is called YouTube because it allows you to upload your own videos? It's also because back when everyone was using those old CRT televisions based on cathode ray tube technology, "tube" was what people used to call their TV. Interestingly, the site was originally meant to be a dating website. The entire concept of YouTube back in 2005 was for people to upload videos of themselves talking about the partner of their dreams with the hope of finding them.

However, no one did, which led the founders, who were basically a set of three ex-PayPal employees, to offer random women twenty dollars to upload and get the ball rolling. Still, none of them said yes, which is when they made the best decision of their entire lives: to open YouTube up to all kinds of videos, not just dating requests.
The very first video on YouTube was no joke just 19 seconds of one of the founders standing around at the zoo. Can you imagine telling this guy back then that this video would ever get tens of millions of comments and hundreds of millions of views?
Now, let's talk about some of the biggest things that have happened on YouTube since it started. The first video to ever hit a million views was a Nike ad featuring Ronaldinho, which even today is pretty mind-blowing. The first to 100 million was Avril Lavigne's "Girlfriend" song, though people suspect she used paid adverts to pump up those numbers. And the first video to hit 1 billion was Psy's "Gangnam Style," which became such a movement that it happened across the entire world, with people dancing away like budget cowboys.
In fact, Gangnam Style's views were so explosive that they actually broke YouTube's view counter. Since then, YouTube has decided to massively raise the cap of how many views a video is allowed to get, which is now over nine quintillions.
The most viewed video ever is now at almost 12 billion views, and it is "Baby Shark Dance." However, that's not the most liked video. The most liked is actually the song "Despacito" with 50 million likes, and the most disliked used to be Justin Bieber's song "Baby," but that's now been replaced by YouTube's very own Rewind 2018.
The most searched YouTube term worldwide is BTS, the Korean pop group.
Now, let's talk about some of the most useful things that you probably didn't know about the platform. There are two hidden menus when you're watching on a computer. When you right-click once on a video, you can loop it or instantly copy the URL. If you right-click twice in a row, you unlock the option to use picture-in-picture mode which lets you drag this mini window around on your desktop while you work on something else.
If you're on mobile, there are some really cool gestures you can do, like swiping up to full-screen a non-full-screen video and swiping down to minimize when full-screen, just swipe down. I didn't know half of this stuff until I started working on writing this stuff, so if you are finding it interesting please give a thumbs up.